Malaga is second only to Madrid for most fines for ERTE fraud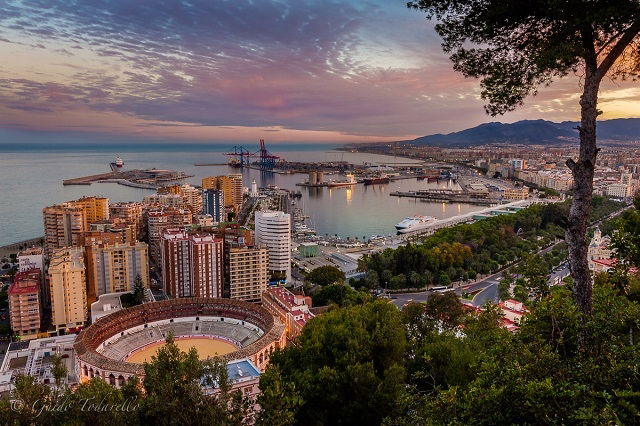 The province of Malaga is second only to Madrid for the most fines to pay for ERTE fraud.
Companies in the province of Malaga have been fined approximately 2.7 million euros for committing fraud related to the Record of Temporary Employment Regulation (ERTE), a Spanish legal mechanism that became more flexible with the pandemic so that companies would be less likely to get rid of employees.
After Madrid, Malaga is currently the province in Spain with the second-highest amount to pay for ERTE fraud, with fines of a total of 2.7 million euros. This is more than all of Cataluña (2.6 million), Canary Islands (1.7 million), Aragón (1.5 million), Castilla y León (1.3 million), and Castilla La Mancha (1.2 million). The only Autonomous Community to have more fines than Malaga, other than the Community of Madrid, is the Valencian Community, with fines of 3.2 million.
The data comes from the Spanish Transparency Portal. The Ministry of Labour and Social Economy did not provide the names of the individual companies that have been fined for committing ERTE fraud.
The fact that the fines are higher in Malaga than in the rest of Spain does not mean that there were a greater number of employees on ERTE. For example, in comparison to Madrid, Malaga has had a fifth of the number of workers on ERTE since the start of the pandemic. The maximum in Malaga was reached in April 2020, with 123,000 workers on ERTE. The number then progressively lowered until it began to rise again in January 2021, peaking at 42,000, before decreasing again gradually to reach 8,000 in September 2021, the minimum since the start of the pandemic.
Madrid, on the other hand, had 611,000 workers on ERTE in April 2020, and the number did not go below 100,000 until April this year (95,000). In September of this year, it had 43,000 workers on ERTE.
Nor can the high number of fines be explained by differences in the campaign against ERTE fraud. Seville, Cadiz and Malaga all had similar numbers of inspections between March and September (approximately 1,500), but Malaga has almost quadruple the number of fines than Seville and triple those of Cadiz.
On average, companies in Malaga had to pay 8,800 euros. In Cadiz, the average was 3,600; in Madrid, 4,800; in Alicante, 4,900; and in Barcelona, 4,100.
________________________________________________________________________
Thank you for taking the time to read this article, do remember to come back and check The Euro Weekly News website for all your up-to-date local and international news stories and remember, you can also follow us on Facebook and Instagram.
'Zara Towers': Clothing magnate's shining new building is a gilt-edged investment
FASHION tycoon and Spain's richest man Amancio Ortega has just bought the iconic Royal Bank Plaza twin towers in Toronto, Canada, for a cool €800 million, according to sources from the family firm.
Ortega, 86, started off the Inditex clothing empire – of which Zara is the star brand – as a humble tailor's and boutique in Ourense, Galicia, with his late first wife Rosalía Mera, and now is nearly always near the top of the Forbes list, Europe's wealthiest individual and, on at least one occasion, had more money to his name than anyone else in the world.
Whilst most of the Ortega family turnover comes from the rag trade, Amancio also has a property investment firm on the side, Pontegadea, through which he has bought several high-profile commercial buildings worldwide – including in Spain, the UK, the USA and Asia – for multiple millions.
In fact, Pontegadea is, by capital, the largest estate agency in Spain, but only focuses on business premises, not residential.
The latest acquisition in the heart of Toronto's financial district is home to the Royal Bank's headquarters – the largest banking firm in Canada – and was bought via estate agency Oxford Properties for CA$1.15 billion, or just over €803m.
It is the third commercial property Pontegadea has purchased in Canada – the first, in 2014, was also in Toronto, and the second, in 2016, is an historical building in one of the main shopping streets in Montréal, capital of the French-speaking province of Québéc.
This latest building, though, is somewhat unusual: The Royal Bank Plaza towers are completely coated in gold; just buying the rendering, never mind the actual building, would have been a massive and worthwhile investment.
Or it certainly would be if we were talking about solid gold armour plating from ground floor to the 41st storey of the South Tower, or even the 26th storey of the North Tower.
In practice, the gold is merely glass tint, but it's real: A total of 71 kilos of this precious metal was used to colour the 14,000 windows in the towers – the South being 180 metres high (590 feet) and the North, 114 metres (374 feet) – with each single window pane costing CA$70 when it was built.
Given that this was nearly 45 years ago, the CA$980,000 (€684,000) it would have cost in the late 1970s to buy all the gold-infused windows for the entire building would, with inflation, mean these alone would come at a price of CA$4.2m, or just over €2.9m.
Luckily for Amancio Ortega's customers worldwide, they do not need to be multi-millionaires with the cash to invest in gold towers to shop in his stores: Zara is the most famous, present in dozens of countries, offering low-budget, quality classics and wardrobe staples in a wide array of colours and, despite its very affordable price tags, is loved by Royalty and celebrities.
A slightly cheaper version for a younger audience, Bershka, a low-cost 'rock-chick' chain, Stradivarius, a streetwear brand on a budget, Pull&Bear, and a 'Primark-style' basics store, Lefties, are all within the reach of nearly everyone's purse-strings.
For those who prefer to shop in the mid-upper end of the high street, Massimo Dutti's demure, timeless classics, and Uterqüe's elegant office and evening wear are a notch above the younger fashions labels Inditex produces.
Although Zara fashions are low-cost, the interiors chain Zara Home is more up-market, adding a touch of chic to any household and always appreciated as thoughtful Christmas and birthday gifts.
Inditex also has an underwear chain, Oysho, with a broad span of lingerie and nightwear on sale, from practical and comfortable through to lacy and glamorous, all at affordable prices.
Somehow, the entire formula seems to work; through the years of the financial crisis and, more recently, the pandemic, Inditex has remained in profit and even seen its earnings soar when others in the industry fought to stay afloat.
The clothing empire finished 2021 with record figures – net earnings totalled an eye-watering 273% of those of 2020, leaving the company worth just under €9.6bn, a number it has never seen before.
And in the third quarter of the year, Inditex smashed its own historic sales record, raking in over €19.3bn, or 37% more than in the same three months in 2020.
Amancio's daughter Marta, 38, was elected as company chairwoman in late November 2021 – a rôle she now has to balance with being mum to Amancio Junior, nine, and toddler Matilda, who will be two at the end of March.
Spanish festive and sales shopping behaviour revealed: What and how we buy
Year of decision beckons for Spain's Prime Minister, Pedro Sanchez
Is Prime Minister Pedro Sanchez enjoying a New Year's Day glass of cava as he mulls calling an early General Election in 2022?
The leader of the coalition PSOE-Unides Podem government has squeezed through two budgets in Congress by wheeling and dealing with small regional parties.
It's something that he doesn't really want to do again come the autumn.
The thought that a small Catalan party might have torpedoed his plans simply because they wanted streamers like Netflix to produce more Catalan language material may lead Sanchez to review his options.
By the way, 'The Crown' or 'Squid Game' dubbed into Catalan sound like intriguing prospects!
OPTIONS OPEN
Sanchez doesn't have to go to the country before December 2023 but there's always an advantage to hold a poll on your own terms, rather than waiting until the last minute.
You never know what might happen- something I'm convinced cost Gordon Brown his job back in 2010 when he should have gone to the electorate in 2007, just before the banking crisis hit.
If circumstances look good and there's even the chance of getting say 20 or more PSOE delegates into Congress, then Pedro Sanchez might go for it, say this autumn.
HOLDING FIRM
Despite the COVID pandemic, Sanchez is one of the few Western European leaders not to see his or his party's poll numbers slump.
There's no Boris Johnson-style collapse here and no questions being asked about a PSOE leader, who resigned back in October 2016 when in opposition to a minority Partido Popular(PP) Mariano Rajoy-led government.
Remember that a lot of the party hierarchy wanted Sanchez out and that duly happened at a party assembly when Sanchez issued a 'back me or sack me' challenge.
After a ten hour bad-tempered meeting, he lost the vote and stood down.
Sanchez then immediately put himself forward for re-election and beat hot favourite, Andalucia's Susana Diez to regain the top PSOE position.
It was a gutsy play from Sanchez who over five years later has not looked back.
The current opinion poll numbers from the normally-reliable Centro de Investigaciones(CIS) are astonishing in their sheer consistency.
Give or take a percentage point here and there, the CIS surveys in the last 18 months keep predicting an almost identical result to the second election of 2019.
For a ruling government and Prime Minister not to get some kind of a COVID backlash is no mean achievement.
That of course may well be as much a view on the main PP opposition as anything else.
MAJOR CHANGES
Despite not having a Congress majority, the Sanchez government has pushed through or is pushing through a whole range of radical reforms.
That includes labour law, housing rule changes, animal welfare, euthanasia legalisation, an increased minimum wage and the repeal of the controversial 'gag-law' plus plans to ban prostituion.
Egged on by his junior partners, Unides Podem, Sanchez has been the only EU leader to slash tax on electricity bills to buffer consumers against massive rises- you can hear the screaming in the UK!
He's presided over one of the world's best COVID-19 vaccine roll-outs, where despite record virus infections, hospitalisations and deaths are well down on levels seen this time last year.
FUTURE PROSPECTS
As many countries appear to be or have lurched to the right, Sanchez has held his ground and can perhaps sense an electoral opportunity.
Despite the worst consumer inflation rate in December for almost 30 years, experts are predicting it will fall over the next few months.
New variants not withstanding, the worst of COVID might be over(but we did say that in the summer).
EU recovery fund money will continue to pour in for new 'green-led' projects like electric car manufacturing.
Employment levels are vastly higher compared to the Rajoy 'austerity' years.
If some kind of 'feel-good' or perhaps 'feel-better' hits Spain in 2022, coupled with improved PSOE poll ratings, then Sanchez might go for an autumn date with the electorate.
The 'worst-case' scenario of a status quo result gives him some kind of insurance policy.
He knows that whatever they say, most of the small regional parties in Congress would rather than do business with him, than with a PP-Vox administration.
READ MORE:–