The 10 best Benidorm nightlife venues
GETTING away to the sun offers plenty of perks, from great food to stunning new sights and time on the beach. But Benidorm, one of Spain´s hottest spots, offers all the country´s usual benefits alongside some of the best nightlife.
But with so much in offer in Benidorm, from great clubs and bars to the coolest entertainment venues, where do you go for the best nightlife?
Here, the Euro Weekly News has put together this essential guide to the town´s 10 hottest nightlife venues, allowing you to pack as much as you can into your visit and get on with enjoying the party.
Where is the main nightlife in Benidorm?
But first, where is the main nightlife in Benidorm located?
This large town has several different areas, each with their own attractions, but there are some particular hot spots that are well worth a visit.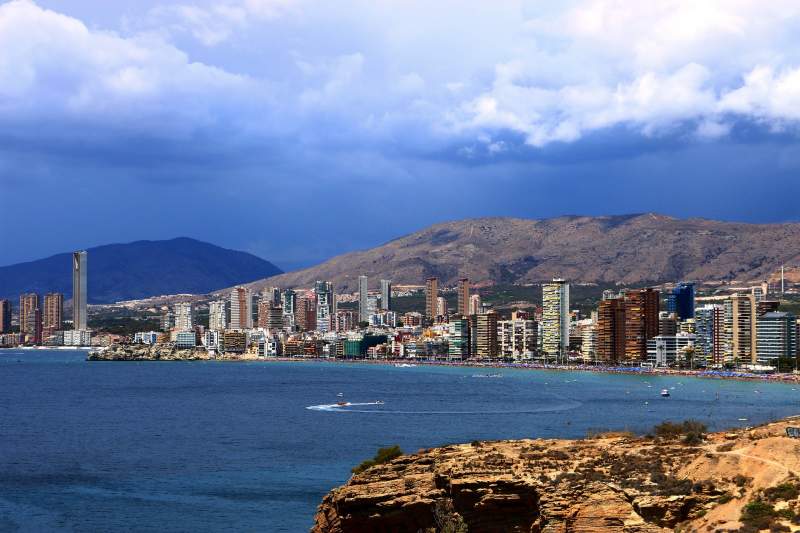 Benidorm old town
The old town in Benidorm offers a variety of small bars for pre-clubbing drinks and music. The centre of the old town is called Callejon de los Gatos, and offers some of the town´s most famous bars, including the Marrs, the Bar Callejon and Kakao.
English Square
Located next to Avenida de Mallorca, English Square is the place to go to for all things British.
Hosting a wide variety of pubs, bars and entertainment, English Square is famous for venues Red Dog and the Hippodrome.
Levante Beach
For late night clubbing, Levante Beach is one of the hottest destinations in Benidorm, offering some of the best bars and clubs, including the Bay Beach.
10 of the best Benidorm nightlife venues
Now you know how to get around Benidorm, what are the best must-visit bars, clubs and entertainment venues when you´re in town?
1. Benidorm Palace
Perhaps Benidorm´s most famous venue, this prestigious dinner and cabaret club offers the best entertainment in Benidorm.
Hosting some of the most respected artists in the world, from Julio Iglesias to Rudolf Nureyev, Benidorm Palace is the place to go for live music and also offers a cabaret show with dinner included.
These magical evenings, filled with comedy, theatre and some stunning staging are well worth a visit if you are visiting Benidorm and offer great entertainment for all ages.
Benidorm Palace has also produced some of the best shows in Europe and is an emblematic and award-winning venue.
Open: Saturday from 8pm to 12am
Address: Av. Dr. Severo Ochoa, 13, 03503
Booking: 96 585 16 60 or online here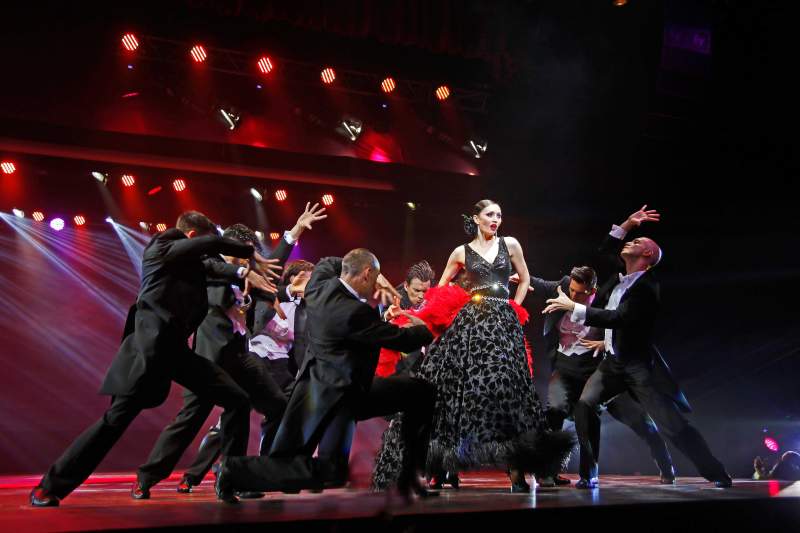 2. The Explorers Club
If you are in the mood for adventure, The Explorers Club is the place for you.
A tribute to the spirit of travel and adventure throughout history, this venue recreates different different scenery, including the Spanish Royal Geographic Society and its discoveries, allowing its guests to travel the seven seas in a ship´s cabin.
It also offers live music and a sports bar.
Open: Monday to Sunday from 9am to 12am
Address: Calle Gerona 394 103 503
3. Olivers Bar
One of the most popular bars in Benidorm, Olivers Bar is located in the heart of Benidorms old town.
A traditionally British-style bar, Olivers offers a great selection of drinks, including homemade sangria.
Open: Monday to Sunday from 11am to 12am
Address: Plaza Constitucion, 03501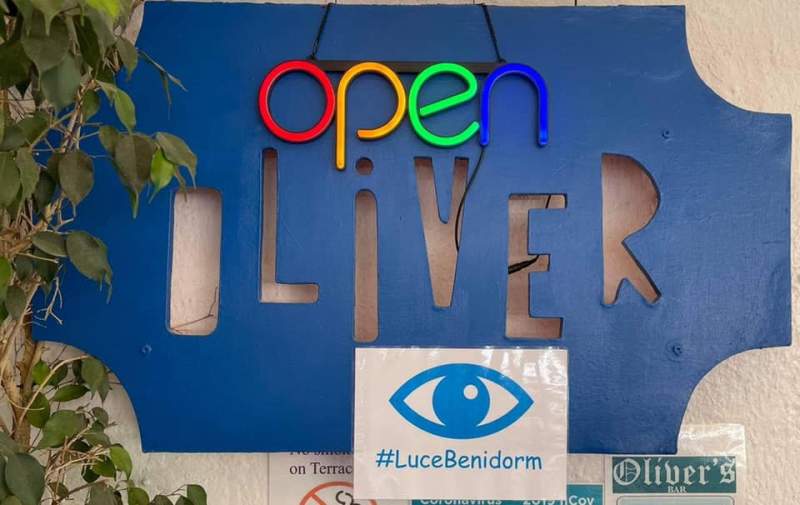 4. Tower Lounge Benidorm
Check out some of the great acts on at Tower Lounge each week, including Rock n Roll acts, comedians and Tribute shows.
With food served all evening, this bar is open until late.
Open: Monday, Tuesday, Wednesday from 8pm to 2am, Thursday to Sunday from 12pm to 2am
Address: Local 7, Calle Gerona, 03503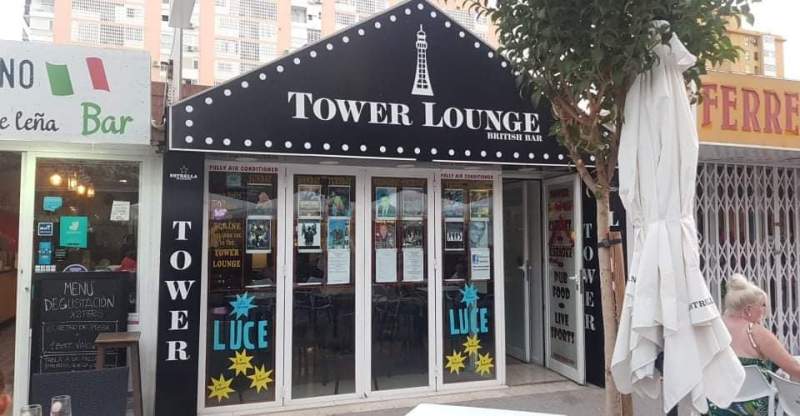 5. Silver Dollar Pub
For great prices, great atmosphere and friendly bar staff, try the Silver Dollar Pub, one of Benidorm´s best bars.
Open: Monday to Sunday from 9.30am to 3am
Address: Gerona Street 49, 03503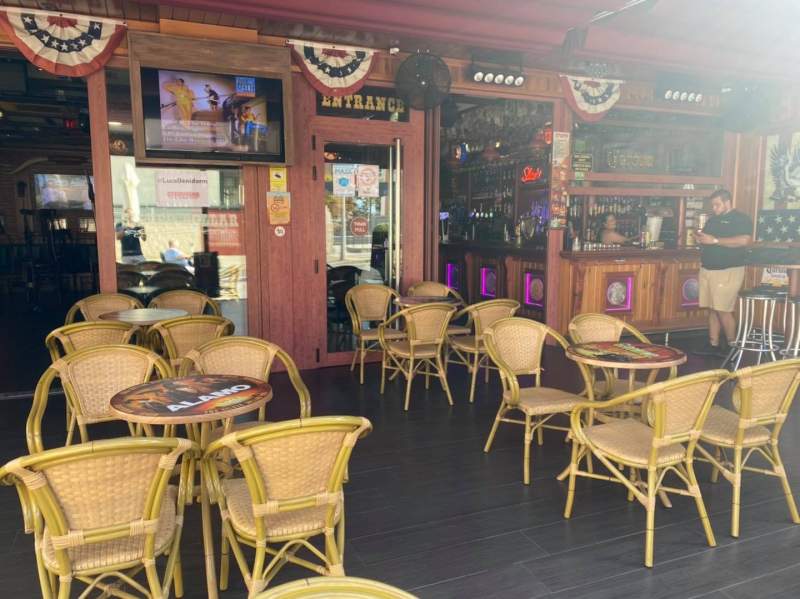 6. Hagars Bar
Offering top quality drinks at reasonable prices, Hagars Bar is a favourite in Benidorm.
Open: Tuesday to Sunday from 8.30pm to 2am
Address: Calle San Roc 33, 03501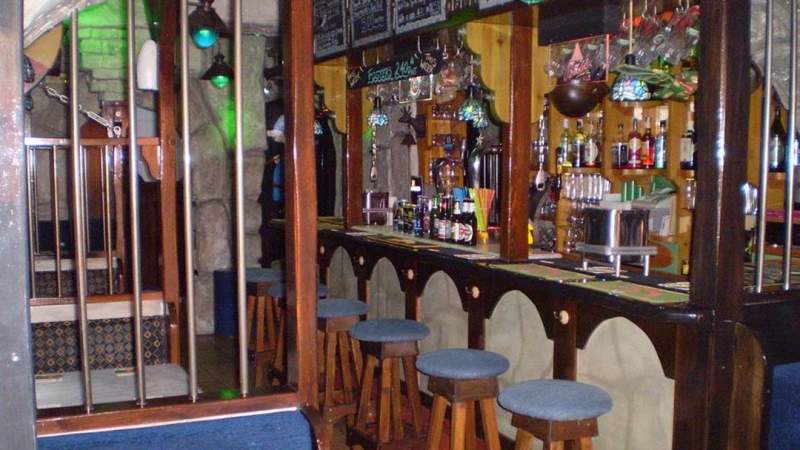 7. Cheeky Monkey
A lounge bar offering music from the 60s, 70s and 80s, as well as Motown and Soul, Cheeky Monkey is a great spot for music fans.
Open: Monday to Sunday from 12pm to 2am
Address: Avenida Murcia 4, 03503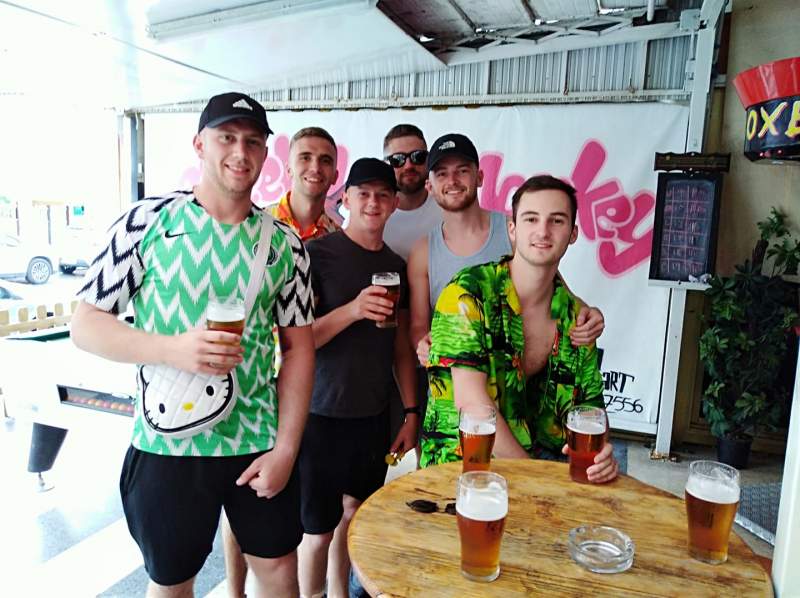 8. Little Coopers
In the heart of Benidorm´s old town, Little Coopers is known for being a friendly bar for a drink.
Open: Monday to Saturday from 12pm to 12.30am, Sunday from 12pm to 11.30pm
Address: Ctra. Bon Retiro, 4, 03501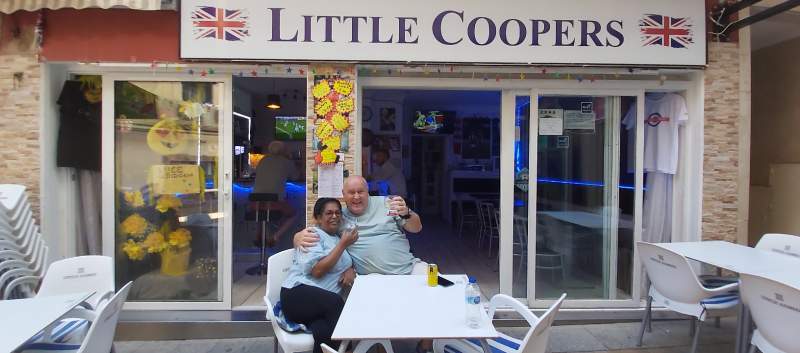 9. Hippodrome
One of the best clubs in Benidorm, Hippodrome attracts huge numbers of guests, giving it a great vibe for an evening out.
Open: Monday to Sunday from 8pm to 8am
Address: Av Mallorca, 03503
10. Buddies Bar
Offering live entertainment, Buddies Bar is a great venue for all ages.
Open: Monday to Sunday from 10am to 3am
Address: C. Ibiza, 03503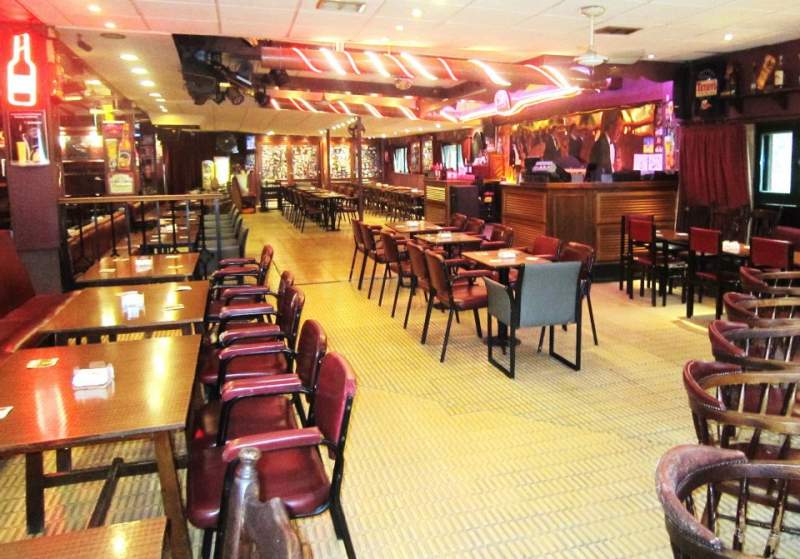 When to visit Benidorm
Now you known where to visit in Benidorm, when do you go to get the best nightlife?
This buzzing town has an impressive nightlife throughout the year, however during July and August when most people are on holiday is when the nightlife is at its busiest.
---
Thank you for taking the time to read this article, do remember to come back and check The Euro Weekly News website for all your up-to-date local and international news stories and remember, you can also follow us on Facebook and Instagram.
First-Ever Simultaneous Heart And Liver Transplant In Spain Is A Success 
A DOUBLE transplant of a heart and liver in the same operation has been carried out successfully in Spain, saving the life of a woman who was terminally ill, according to the team at Madrid's Gregorio Marañón Hospital.The 12-hour procedure, involving 30 professionals, was conducted after the patient had undergone surgery known as 'Fontan', which involves separating the blood circulation in the body from that of the lungs.It is typically performed on people who, like the woman in question, are born with just one ventricle, or 'heart chamber', instead of two.Healthy humans and animals have two ventricles – one to pump 'new' blood around the system, and the other to collect up 'old' blood once it has finished pumping.'Fontan' surgery is life-saving where it works, but can cause liver damage over time – and, if it does not work, both organs will fail.The woman operated on was in this situation, and her only hope of even short-term survival was a liver and heart transplant.Both needed to be performed at once, as one transplant followed by another would result in certain death – but only a small handful of hospitals in the world have the experience required to carry out such a delicate and complex procedure.Water-tight and streamlined teamwork is absolutely essential, since a surgical team running into literally dozens of people specialising in totally different fields, from nursing to logistics to anaesthetics, have to make lightning-quick decisions and everyone else in the 'chain' has to be able to pick them up and follow them through seamlessly.Liver transplant unit specialists, general surgery professionals, the national blood bank, and experts in congenital heart conditions in adults all worked together on the woman's operation, having to be completely focused on the finest of details for a full 12-hour stretch without a break.This enormous task was carried out at the Gregorio Marañón (pictured above), since it is the national referral centre for congenital heart conditions – as well as being a pioneer in the field and staffed by experts in this area, it has been the one hospital in Spain that patients with complicated or serious cardiology problems suffered from birth rather than acquired have been sent to automatically since 2010.To this end, the woman who went through the double transplant was not local, and had to travel quite some distance from another part of the country.Happily, her own efforts and the surgical team's marathon working day paid off: The patient was transferred straight to intensive care after she left theatre, but then moved onto a mainstream ward within a matter of days – and has since been discharged.She will need regular check-ups and follow-up treatment, as well as the immune-suppressing drugs transplant patients are given for life to stop their bodies rejecting the new organs.Otherwise, she is expected to live a normal life, with a normal life expectancy, and carry out all normal-life activities.The National Transplants Organisation (ONT) does not report on ground-breaking surgery until all sources have confirmed that the procedure is fully successful and the patient will survive, which means the woman involved should now be out of the woods.Without the procedure, she was looking at only having weeks left to live at best.
Infanta Cristina And Iñaki Urdangarín Confirm Separation
KING Felipe's sister, the Infanta Cristina may have to pay regular maintenance to husband Iñaki Urdangarín once they are finally divorced, reveals Vanitatis in the wake of the ex-Royals' shock separation announcement.Rumour mills went into a flat spin after Urdangarín, formerly the Duke of Palma, was spotted hand in hand with his married work colleague Ainhoa Armentia along the seafront esplanade in Bidart, in the French Basque Country.King Felipe VI's brother-in-law Iñaki Urdangarín (left) and sister, the Infanta Cristina (right), in late 2015, a few months before the infamous 'Nóos Institute' case came to trialThey were described as being 'very affectionate' with each other, and Ainhoa was revealed to be the wife of a motor dealership company director, born in the Spanish Basque city of Vitoria (Álava province), and an accountant at Imaz & Asociados, where Urdangarín, who is on parole, also works.The Infanta Cristina, formerly the Duchess of Palma and who, along with her soon-to-be-ex husband, lost her Royal Highness title when her brother, Felipe VI, came to the throne in June 2014, has been living for over eight years in Geneva, Switzerland.She has been employed by CaixaBank's social and charitable arm, the La Caixa Foundation, for around 30 years – a job which once saw her living in Miami and which she moved to Geneva with from Barcelona in the wake of her husband's embezzlement trial.Neither the Infanta Cristina nor Urdangarín have denied or attempted to cover up the revelations, and very swiftly followed them up by admitting they were going through a legal separation.Sources consulted by celebrity media channels claim Ainhoa and Urdangarín have been a couple for several months now, and that their relationship is serious.Urdangarín's first official words spoken once the marital rupture became public were: "These things happen, but we're going to deal with it as best we can."Family solicitors consulted by Vanitatis said Urdangarín may be eligible to apply for a regular maintenance payment from the Infanta if there is considered to be a financial imbalance between them that would be aggravated by their marriage ending.Javier Castro-Villacañas, a specialist in Royal Household legal affairs, said on the channel four or La Cuatro talk show Todo es Mentira ('It's All Lies') that the situation Urdangarín is in at the moment is 'the result of a sentence passed in response to his criminal activity' and 'not due to financial inequality through dedicating himself to the family'.In the latter case, where one parent gave up or reduced his or her work to raise children or care for sick or disabled members of the household, the bread-winning parent may be required to compensate the other in the event of a separation or divorce.Urdangarín, a former Olympic handball-player and later national team trainer, is unlikely to attempt to claim any kind of financial maintenance from Cristina, however, according to solicitors' firm Messrs Vilches, whose representatives spoke to Vanitatis.Two main reasons for this are that, firstly, the court would be unlikely to grant it, and secondly, because Urdangarín's career was not interrupted by his marriage or through childcare, but through his 'legal issues'.These high-profile 'legal issues' involved a conviction for money-laundering and public fund embezzlement, using his non-profit sports and cultural promotion entity, the Nóos Institute, as a front.Urdangarín was sentenced to prison, but after a short few years was given the equivalent of a 'category D', permitted to work outside the jail centre.Although the Infanta was questioned and placed under formal investigation in connection with the Nóos scandal, her allegations of lack of specialist financial knowledge and having 'merely trusted her husband' and 'signed what he told her to sign' were considered legitimate, and she was acquitted.She moved to Geneva with the couple's children when Urdangarín went to prison, and they sold their Barcelona mansion.In the interests of avoiding public outcry, the then King Juan Carlos I and his wife, Queen Sofía, had already opted to 'shrink' the Royal 'hub', with only the monarchs themselves and the heir to the throne, Prince Felipe of Asturias, plus his wife, Princess Letizia and their two daughters, Leonor and Sofía, able to represent the institution in official engagements.Once King Juan Carlos I abdicated and his son was crowned King Felipe VI, the new monarch stripped his sister and brother-in-law of their Royal titles, for the same reasons.They also lost their Duke and Duchess status, although the middle sister, the Infanta Elena, kept her own as Duchess of Lugo, but to prevent public speculation or accusations of favouritism, Elena was also removed from Royal duty and lost her title.The entire débacle appears to have taken its toll, costing the King's sister and brother-in-law their marriage.Even though Urdangarín looks unlikely to try for maintenance payments from his future ex-wife, both parties will be required to make these for their children.All bar Irene, the youngest, at 16, are now legally adults – Juan is 22, Pablo is 21 and Miguel is 19 – but child maintenance is payable until the offspring are aged 24 to 25.Urdangarín and the Infanta will need to reach an agreement on the sums each of them pay to the other for their sons and daughter, although due to their differences in income, it is likely Cristina will have higher sums to pay, according to Messrs Vilches.
Moving to Manilva: The ultimate guide
WITH the stunning landscapes, seascapes and whitewashed villages Andalucia is famous for, as well as easy access to world-class restaurants, shops and schools, Manilva is a favourite for British and other nationalities moving to Spain.
Nestled on the Costa del Sol, Manilva is also just 29 miles from Marbella and 11 miles from glittering Sotogrande, giving it something of a luxurious vibe for those moving to Malaga province.
But if you are thinking of moving to Manilva, where do you go for all that essential information on the types of property on offer, the best schools and the coolest restaurants?
To make moving to Manilva a bit easier, the Euro Weekly News has put together this handy guide to everything you need to know before heading over.
Where is Manilva?
Manilva is located on the Costa del Sol in the west of Malaga province and close to Cadiz province. The nearest large international airport, Malaga-Costa del Sol Airport (AGP), is 65 miles from the area.
The municipality of Manilva includes the popular coastal areas of San Luis de Sabinillas and La Duquesa, as well as an inland town, Manilva.
Properties in Manilva
As one of the Costa del Sol´s most popular areas, Manilva has a thriving property market, offering everything from luxury villas to sea view apartments.
Costing from around €60,000 for a two-bedroom apartment to €3 million for a large villa, Manilva has a huge selection of property types, making it a great spot for moving to for different budgets as well as for couples, retirees, young professionals and families.
One of Manilva´s latest and most luxurious developments, Small Oasis, has recently launched its latest selection of properties, offering 144 apartments with stunning views.
Priced from €199,900 these apartments offer easy access to Manilva´s hottest areas as well as amazing communal areas, including a cinema, gym and pool.
Contact: For more information, click here
5 of the best things to do in Manilva
Getting involved in local life is one of the best things about moving somewhere new, and Manilva has plenty on offer.
1. Castillo de La Duquesa
The beautiful castle of the Duquesa was built by Charles III in 1767 and is well worth a visit.
2. Manilva beaches
Manilva has some of the best beaches of the Costa del Sol, great for a day in the sun.
Among the best are La Chullera, Las Arenas beach, and La Duquesa beach.
3. Golf
Sports fan will love one of the Costa del Sol´s best golf courses, La Duquesa Golf Club.
Located in San Luis de Sabanillas, the club is the perfect spot to playing a game in the sun.
4. La Duquesa marina
The marina, is one of Manilva´s most popular spots.
With space for up to 328 boats, the marina is a great place to charter a boat for day, either for fishing or marine life watching.
5. Santa Ana church
Built in the 1700s, this beautiful church is located inland in Manilva old town close to the area´s many cafes and restaurants.
5 of the best Restaurants in Manilva
1. Sabor Toscano
Serving up some of the best Italian food in Manilva, Sabor Toscano is known for its classic dishes, including seafood and pasta.
Open: Tuesday to Sunday 5pm to 11.45pm
Address: Calle Rambla del Mediterraneo, 5 Puerto de La Duquesa, 29692,
Booking: 660 55 07 97
Price: €€
2. El Estribo
This Argentinian restaurant is famous for its steaks and other meat dishes.
Open: Monday to Saturday 1pm to 4pm and 7pm to 11pm, Sunday 1pm to 6pm
Address: Calle Real las Flores 1 Urbanization Hacienda Guadalupe, 29692 San Luis de Sabinillas
Booking: 952 89 37 88
Price: €€
3. Delfines
With stunning views, this seafood restaurant offers up salted fish and baked fish.
Open: Thursday to Tuesday 1pm to 4pm and 7pm to 11pm
Address: Calle Alboran 2, 29692
Booking: 952 89 02 31
Price: €€
4. Kinnaree Thai
Khinnare Thai Restaurant offers wonderful views in front of Puerto La Duquesa and is popular for its fresh ingredients and homemade sauces.
Open: Monday to Sunday 12.30pm to 4pm and 6pm to 12am
Address: Bloque el Delfin 16 Duquesa Business Centre, 29692 Puerto de la Duquesa, Manilva
Booking: 952 89 28 11
Price: €€
5. Cubanga
This international restaurant offers everything from steak to pasta and serves up some of Manilva´s best dishes.
Open: Monday to Sunday 10am to 12pm
Address: Playa Levante 3527, 29691 Manilva-Puerto Duquesa
Booking: 607 56 27 12
Price: €€
Schools in Manilva
When moving to a new area, making sure there are some great schools is essential, and Manilva has some impressive local schools.
The area has four local schools, the San Luis de Sabinillas Public School, the Ravira Nursery School, Maicandil School, and Pablo Picasso public school, as well as access to some of the Costa del Sol´s best international schools.
One of the most prestigious in Spain, Sotogrande International School accepts children aged 3 to 18 and teaches the International Baccalaureate, one of the world´s most respected qualifications.
Important contacts
Moving somewhere new is great but it's important to know the contact information for the emergency services.
That´s why we have included information on important contacts when moving to Manilva.
Emergency services, including health, fire and police: 112
Reporting a theft: 902 102 112
---
Thank you for taking the time to read this article, do remember to come back and check The Euro Weekly News website for all your up-to-date local and international news stories and remember, you can also follow us on Facebook and Instagram.